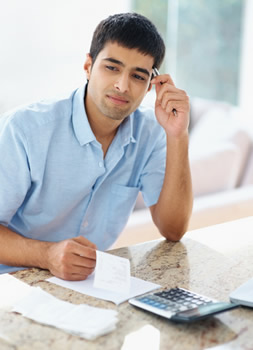 Many professionals of all kinds will be raising their rates for the new year. That's why during this last week of 2011 we're looking at the issue of rates for professional services and 5 reasons web and tech pros often underprice themselves. To review, the 5 reasons are:
Benign Neglect – "Everything is going smoothly. We have other issues to worry about."
Fear of Loss – "I'll lose clients."
Misguided Strategy – "We want to be the affordable option."
Uninformed – "I'm not sure what others charge, but I know we're competitive."
Trouble Communicating Value – "I'm not really a sales person."
Last time we looked into Reason #1 – Benign Neglect. We also started to explore Reason #2 – Fear of Loss. We'll go into more depth on that today, and consider how it relates to Reason #3 – Misguided Strategy.
Reason #2: Fear (continued) and Reason #3: Misguided Strategy
In the last installment, we looked at how some fear may be appropriate for those who are just starting out and have a new practice. But many established web and technology professionals still have this fear holding them back, even after being in practice for some time. If not addressed, this fear can become a quicksand-like trap.
Study after study confirms what shrewd sales people have know for decades (if not centuries): people will work at least twice as hard to prevent a loss of $1,000 as they will to gain $1,000. The desire for gain is a much weaker motivation for most people.
What does this have to do with your web design or technology practice and pricing your services? Actually, everything. Many business people will continue to underprice themselves because they fear losing a client or a job. By and large, we humans are wired to protect what we have rather than to gain something new; our own emotional makeup works to undermine our potential success in business. This tendency explains why many of us put up with difficult, demanding clients and do little to change the situation.
It also explains why many web and tech professionals make attractive pricing a cornerstone of their marketing approach. This is where Reason #3 – Misguided Strategy – comes in. The unfortunate truth is that Fear of Loss and Misguided Strategy are really two sides of the same coin. Professionals who focus on preventing losses – lost jobs, lost clients, and lost sales – will also be more inclined to market their services primarily on price. They are likely to describe themselves as "reasonably priced" or "affordable."
Please don't misunderstand what I'm saying. Naturally, you should always strive to deliver high value to the people you do business with. It's not only good business, but the moral high road. What I am talking about is trying to win business primarily by being a low-cost provider. It's easier to sell this kind of message to many prospects than to sell them on your value – but in the end, it is a trap.
When you use "low cost" or "competitive pricing" as your primary marketing strategy, here are some messages your prospects and clients may hear you saying even though you don't specifically say them:
"I'm not sold out." That is, "I don't have enough work to be busy."
"I'm a commodity – my work and services are really no different from those of my myriad competitors."
"I might be a little desperate; my rates are so low because I'm afraid to raise them."
"If necessary, I'm willing to let you set the rules our engagement (and maybe even accept unreasonable demands)."
"I may not be at the top of my field since I'm not in high demand."
There is a good chance that none of these things are true about you unless you're just starting out. In the beginning, almost everyone accepts some lower paying work to develop a portfolio and gain experience. But even for this group, as much as for established professionals, the real problem is not so much one of pricing and rates as it is one of messaging. If your primary message to prospects and clients is, "I'm affordable," then you will tend to attract clients who are mainly concerned with price, not quality. Even worse, you may imply one or more of the above messages – and that will damage your professional position in the minds of these prospects and clients.
This is a pricing treadmill. Moreover, it forces you to compete favorably with the newest, most inexperienced and unknown web designer or tech professional in your marketplace. How do you get off of this pricing treadmill?
There are several things you can do:
Establish yourself as an expert. You do this by crafting a message or presentation that gives real value to prospective clients. More on this in a moment.
Develop a specialized niche (or niches) to service. For example, if you have contacts or experience in the floral industry then perhaps you can appeal specifically to owners of flower shops. When you tout your knowledge and experience in this area, you are automatically set apart from the generic web designer. You may want to develop several of these niches with a customized message for each of them.
Attract prospects with good marketing. Nothing bolsters your confidence and negotiating power like having more work than you can easily handle.
How do you establish yourself as an expert while reaching out to prospects? Here are a few ways:
Offer to speak to business groups (ideally groups in your targeted niches). Develop several presentations. Here are some example ideas:
– How to Find and Hire the Right Web Designer
– How to Make Sure the Web Site You're Getting is the Web Site You Wanted
– Why the Average Business Owner will Hire 3 or More Web Developers Before Getting the Right One (and Waste Thousands Doing So)
– The 5 Critical Mistakes Business Owners Make When Building a Web Site
The beauty of such an approach is that you train prospects on how to pick a web designer. When they make their selection, they will be using criteria that you meet.
Offer to write articles for small business publications in your area or target niches. Much of the foundational content will be similar to the presentations mentioned above, except you will use new stories and illustrations to drive your points home.
Develop several good stories for speaking or writing. What kind of stories?

What Went Wrong Stories. Share the client disaster that resulted because certain basic principles were violated (i.e. the ones you teach in your presentation).
Success Stories. These are essentially What Went Right Stories that illustrate how following the basic principles you teach will lead to a successful outcome.
By implementing these strategies you can attract more prospects, and these prospects will be of better quality. More importantly, you've changed the focus of the discussion to the value you bring to the table rather than just the pricing you offer. Especially in today's global economy, there will always be someone willing to do the work for less than you. You want to avoid a discussion that centers on getting the job because you're offering the lowest price. Even if you decide to make a price concession after making the case for your value, you will at least have a client who has been convinced of the value you bring – a much better position for you.
Next Time: Reasons #4 and #5
Next time, we'll finish by looking at mistake of an uninformed pricing strategy and, lastly, communicating value without being a "sales" type.
Have comments or questions about what I've shared so far? Have you used these strategies effectively in your business, or made a mistake and learned the hard way? Please use the comment form below to share your thoughts!
Greg Rohler specializes in providing accounting and controller services to small technology, IT and web firms. He also acts as controller for DWUser.com.