Need to display panoramic photos? Thanks to a new update to the XML Flash Slideshow v4 (Pro version only), you can now let your users explore panoramic photos with their mouse. The product already included support for automated panorama panning, but now users can explore your large photos at their own pace.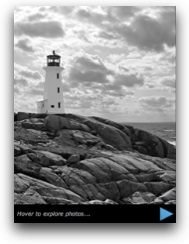 See it in action: Open the Sample Explorer on the product homepage, scroll to the far right, and click on the Panorama Viewer / Explorer demo.
Learn more about the XML Flash Slideshow v4 »
Purchase the Pro Version Now »
Already own the XML Flash Slideshow v4 Pro? Download the latest version that includes the new feature from your account.