DWUser.com
Empowering Web Creativity
EasyRotator - Free jQuery Rotator / Slider Builder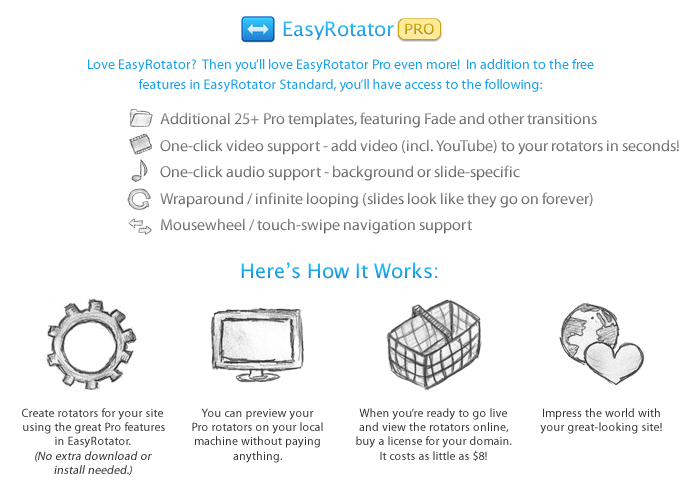 EasyRotator Pro gives you even more, with additional templates, video support and much more. (These Pro features are optional, and all Standard features in EasyRotator are still 100% free.) All Pro features are built into the EasyRotator wizard application you already installed. You can try out the Pro features and templates on your computer for free; if you want to deploy them to your site, then you'll need to buy a license (as little as $8 per site!).
Get Started!
Start creating in the wizard right now, using the features marked with the "Pro" badges (no additional install needed). When you're ready to go live, buy a license and start impressing the web!
Please let us know if you run into any problems or have questions or suggestions.